Kevin White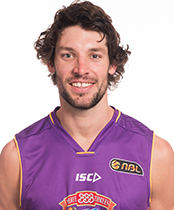 #22
DOB: 11-07-1989
POB: Melbourne, Australia
Kevin White has established himself as one of the MightyMite Sydney Kings' most recognisable community ambassadors. He was awarded the Sydney Kings Community Award for the 2013/14 season for his exceptional work within the community though several initiatives, including the club's Junior Dunker Program. In a shining example of his outstanding committment, Kevin often found himself attending community events that he wasn't scheduled for last season.
He also became the Sydney Kings ambassador for the Youth off the Streets program.
Kevin is a Sydney junior out of the Manly Warringah association and recently led the Sea Eagles to the 2013 Waratah League Championship. He was named the Sydney Kings Best Defensive Player for the 2012/2013 NBL season and his leadership, intensity and impressive work ethic are all highly prized by the team.
He re-signed with the MightyMite Sydney Kings ahead of the 2014/15 campaign. It will be his fourth season with the purple and gold, making him the longest tenured Sydney Kings player in the squad alongside Ben Madgen.
Kevin is coming off a successful campaign last season that saw him earn playing time in 28 games and twice named to a starting role.