Building a winning program
Tuesday, July 14, 2015, 01:39:15 PM
By Matt McQuade
In the constant struggle to improve, there's very little time for rest and relaxation when you are a part of the MightyMite Sydney Kings organisation.
At the end of a season you might get a couple of weeks off to recharge, but even then your thoughts are always on trying to make the club better; building a championship-calibre squad; enhancing the culture; continuing to make the off court programs to be as high a standard as possible.
In truth, this requires tremendous dedication and commitment to the cause.
From an ownership group who have shown great leadership and passion for the sport, to an incredibly hard-working front office staff, the basketball operations team, players, coaches and a myriad of support staff and volunteers; it's a massive collective effort to drive a single outcome – to shape the Sydney Kings into a team and club the entire city can be proud of.
And for two key men on the frontline, Head of Basketball Operations Tim Hudson and Head Coach Damian Cotter, this challenge to improve never ends. There are always areas to get better; to drive the team forward, to get to where everyone in the organisation wants them to be – as a club that legitimately contends for a title year after year.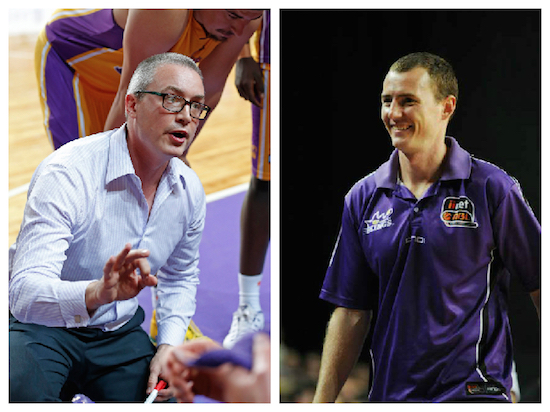 "We challenged ourselves with a major critical analysis in a number of areas to see where we really need to improve as a team," Tim affirmed.
"We definitely recognise that things like three point shooting, assists, rebounding, defensive field goal percentage and rebound differential are where we've had difficulty over the past few seasons, and our recruiting is going a long way to addressing that."
Last season's team showed a lot of toughness in suffering through a ton of adversity, with a constant injury toll – particularly to key personnel – derailing the Kings any time they managed to grab decent momentum.
But Damian understands that in a league that continues to get better across the board, it's time for his group to take the next step and start the journey towards being a perennial championship contender.
"We can't hide from the fact that we were the worst team as far as opposition field goal percentage and rebound differential were concerned," he admitted.
"There's no doubt we have to address that."
"And we've also looked to build out the rest of our roster with guys who will enable us to play an up-tempo, exciting brand of basketball that I know our fans and corporate partners will enjoy."
"On top of that, I've always thought that bringing in Sydney guys was important for the club."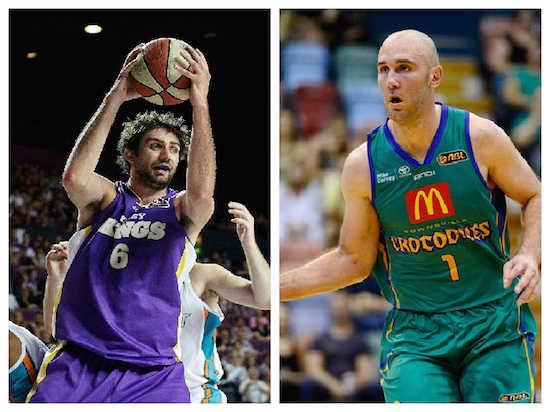 Two of those players that have come on board this season are Sydney born and bred – centre Julian Khazzouh and point guard Steve Markovic.
Khazzouh is a former captain of the club, NBL First Team All Star and someone who came within a whisker of becoming the first player from a last-place team to be named NBL MVP; Markovic played in an NBL Grand Final in 2004 and has vast international experience.
"What's great about both Julian and Steve is that they've had great success internationally," Coach Cotter said.
"They're both Sydney guys, they're young veterans, and they have a lot of international experience."
"Importantly, what you are getting from both of them is a lot of versatility, and that's key for us moving forward."
As Coach Cotter points out, having Sydney players is great for the Kings in that it establishes that solid connection to the community.
But he acknowledges that isn't possible without the support of Sydney basketball fans.
"The lasting memory I have of last season is the standing ovation that our true fans gave us at the end of our final home game," he said.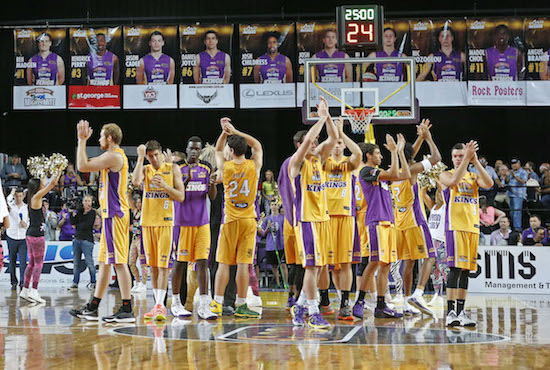 "Despite all the adversity, despite the disappointment of missing the playoffs, those loyal fans recognised that we had a team that never quit and fought out that season to the end."
"In order to keep building as a club, it's so important we continue to receive that kind of support – and more – from the fans."
Damian is also excited about the potential of rookie forward Jeromie Hill, who had a productive career at NCAA Division One school University of Texas San Antonio and recently worked out with NBA powerhouse San Antonio Spurs.
"I think Jeromie was an excellent pickup for us," Coach Cotter said.
"He's got good size, he can shoot the ball well, and he's a nice piece to add in our frontline."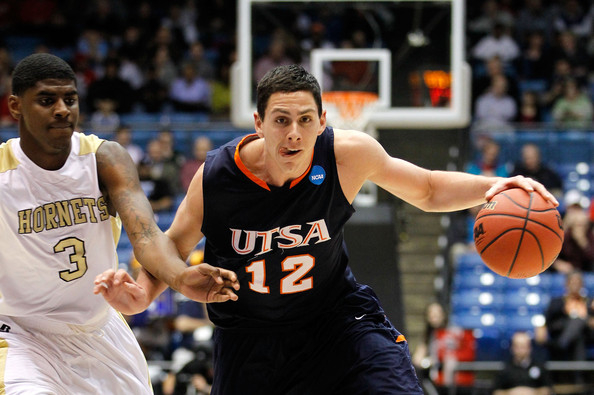 But obviously, the biggest coup –arguably of any NBL club in this offseason – is the return of the magnificent Josh Childress.
Childress is the first import to play back to back seasons for the Kings since 2006 and it's impossible to understate the importance of bringing back such a game-changing weapon; a guy who already means a great deal to the club, both on and off the floor.
"First and foremost, Josh is back here to play basketball," Damian stated.
"He has a strong belief in the direction we're headed as a club, and it's great for our loyal fans that we actually get some continuity with our American content."
"Josh has been a great representative of our club, not just as a player but in the community."
"I know that Josh is going to be in better shape coming into the season than he was last year, and that's going to be huge for us. I'm looking forward to seeing what he can do with a full preseason behind him."
Of course, the team-building work remains unfinished. There's the all-important second import slot to consider, plus another couple of players to help build depth.
"The club heirachy wants to go in the direction of getting an experienced guard," Coach Cotter said.
"We'll fill that second import slot first; then we'll look to complete our roster with the very best players that are available."
"The NBA Summer League is underway and our Head of Basketball Operations, Tim Hudson, is going over there to explore a number of options."
"We are putting in as much work as we can to identify the most suitable import we can get to complement our roster."
Roster change happens all the time. It's a part of any sport. But as Coach Cotter says, it's also important as a club to recognise the contribution of those players on last season's team that may not be wearing the purple and gold in 2015/16.
"It's a reality of sport that rosters change and evolve," he said.
"But I couldn't be prouder of the way those players showed such tremendous character in the backend of last season."
"For me, as a first year coach, to deal with that adversity and yet come in every day to practice and see those guys work as hard as they did was an amazing thing, and I'll always look on that season with fond memories."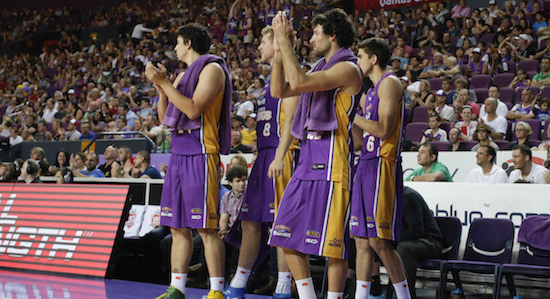 Building the Sydney Kings – not just as a basketball team but as an organisation – is a feat of engineering that relies on many people.
It involves a group effort – those that invest their money and time and set the direction and the many passionate people determined to make this club the best it can possibly be.
And as Tim Hudson says, the process of building this club has been in train for quite some time.
"It's all about building some continuity and we started that process last year – I think it's really important to understand that," he said.
"We're working on a long-term plan to really build something special."
"We've got some outstanding people leading this club in our investors and owners. They are a group with terrific skills in a number of areas and their love of basketball and the Sydney Kings is beyond reproach."
"They've been incredibly supportive of our program and have engineered a structure that I'm confident will allow us to be very successful."
This is just the beginning of a long-term vision for the MightyMite Sydney Kings.
But the immediate future already looks very bright with an exciting new import to come in, the return of Josh Childress, some outstanding recruiting in Julian Khazzouh, Steve Markovic and Jeromie Hill and of course quality returnees like Angus Brandt, Tom Garlepp and Jason Cadee.
Kings' fans, it's time to start getting excited.
Great things are just over the horizon.