Sydney Kings sign NBA Rookie Marcus Thornton
Wednesday, July 22, 2015, 10:51:44 AM
---
The Sydney Kings are excited to announce that 2015 second round NBA Draft pick, guard Marcus Thornton, has agreed to join the club for the 2015/16 National Basketball League Season.
Standing at 193cm (6'4") and weighing 86kg (190lb), Thornton had an outstanding four-year career at the College of William & Mary (W&M) before being selected by the Boston Celtics with the 45th overall pick in June's NBA Draft.
The 22-year-old, who hails from Upper Marlboro, Maryland, joins the Kings on the back of a strong NBA Summer League campaign for Boston highlighted by a 21-point effort against the Miami Heat.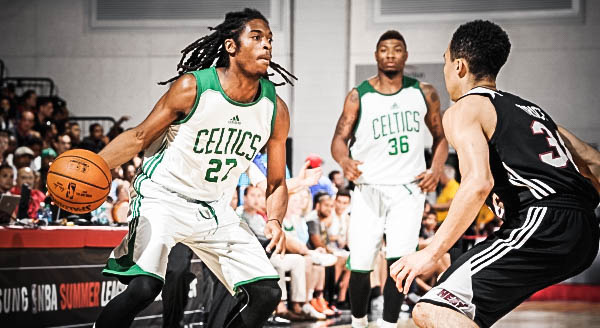 Sydney Kings Head Coach Damian Cotter is delighted to have a player of Thornton's character and ability join his team.
"It's a great acquisition for this club," Coach Cotter said.
"Marcus' versatility, athleticism and skillset are going to cause matchup problems for opponents, and he'll be coming in to a situation where he will have the opportunity to lead a very talented team."
"There has been a great deal of research done on Marcus and after watching him in the Summer League and during his time in college, he is a perfect fit – both in character and as a player."
---
Marcus is comitted, are you? Sign up NOW to become a 2015/16 Sydney Kings Member to ensure you have one of the best seats in the house for ALL 14 home games at the Kingdome for what is shaping up to be an exciting 2015/16 NBL Season!! Click MEMBERSHIP to find out more or call the Sydney Kings Membership Team on (02) 9746 0828!
---
Sydney Kings Head of Basketball Operations Tim Hudson has equally high praise for a player that he believes is a proven winner.
"Aside from his exceptional skillset, Marcus has a tremendous temperament, flair and excitability that will see him fit perfectly in Sydney," he said.
"He has a great history of success built on the reputation of being an extremely hard worker and has led the William & Mary basketball program to unprecedented levels of success."
"Above all, he fits perfectly within our analytical framework and we are lucky to have a quality person like Marcus joining us at the Sydney Kings."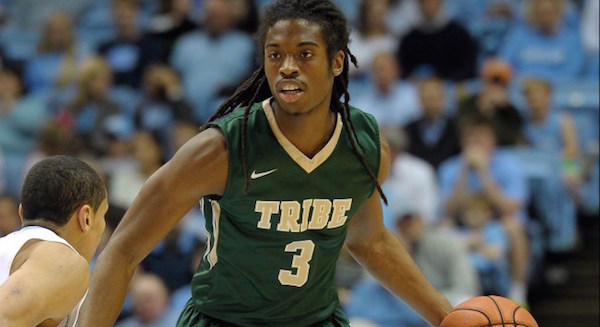 Thornton finished his career as William & Mary's career leader in points (2,178), three-pointers (325), three-pointers made per game (2.56) and games played (126).
As a senior, the talented guard was named the Colonial Athletic Association Player of the Year, Virginia State Player of the Year, Associated Press honourable mention All-American and averaged 20 points per game to rank seventeenth in the entire NCAA in scoring.
Thornton's elevated level of play during pre-draft workouts drew praise from a number of key scouts and analysts with ESPN's respected NBA Draft analyst Jay Bilas calling him a 'joy to watch.'
"Marcus has got ability. He's got quickness and he is very good with the ball. He's not afraid of anybody (and) operates very well in the open court," said Bilas during a recent media call.
"After I watched him I was kind of kicking myself going why haven't I been watching this guy more?"
Boston Celtics President of Basketball Operations, Danny Ainge, had this to say about his second round draft choice:
"Marcus is a jet. He's a lightning fast kid who can make shots."
Thornton is expected to join teammates in Sydney for preseason training in late August.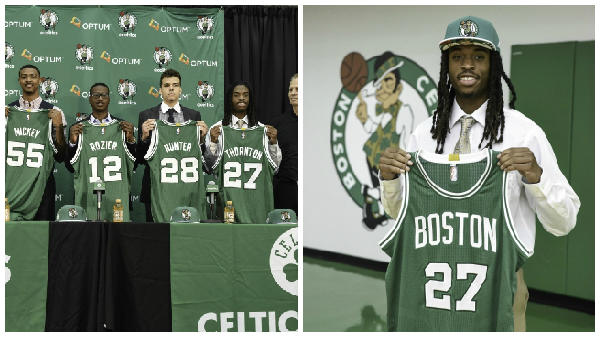 MARCUS THORNTON BIO
Born: 9 February 1993
Hometown: Upper Marlboro, Maryland
Age: 22
Height: 193cm (6'4")
Weight: 86kg (190lb)
High School: Bishop McNamara
• Scored 1,254 points over two years
• School record career scoring average (19.9 points per game)
• School record three-point field goal percentage (43%)
• School record three-pointers made (161)
• Named Gatorade Maryland State Player of the Year as a senior
• Averaged 23.4 points, 4.8 rebounds, 2.3 assists and 1.7 steals per game as senior
• Scored career-high and school record 43 points in final high school game
College: William & Mary
• Colonial Athletic Association Player of the Year (2015)
• Associated Press honourable mention All-American (2015)
• Two time First Team All-CAA (2014, 2015)
• Second Team All-CAA (2013)
• CAA All-Rookie Team (2012)
• William & Mary all-time leading scorer (2,178 points)
• No. 3 retired by William & Mary
• Averaged 20.0ppg as senior (17th in NCAA Division One)
• Career: 127 games, 17.1ppg, 2.8rpg, 2.9apg, 40% 3PT FG, 79% FT
Professional
• Drafted by Boston Celtics in second round (45th overall selection) of 2015 NBA draft
• Scored 21 points in NBA Summer League game vs. Miami Heat

SYDNEY KINGS CURRENT ROSTER
Angus Brandt
Jason Cadee
Josh Childress
Tom Garlepp
Jeromie Hill
Julian Khazzouh
Steve Markovic
Marcus Thornton